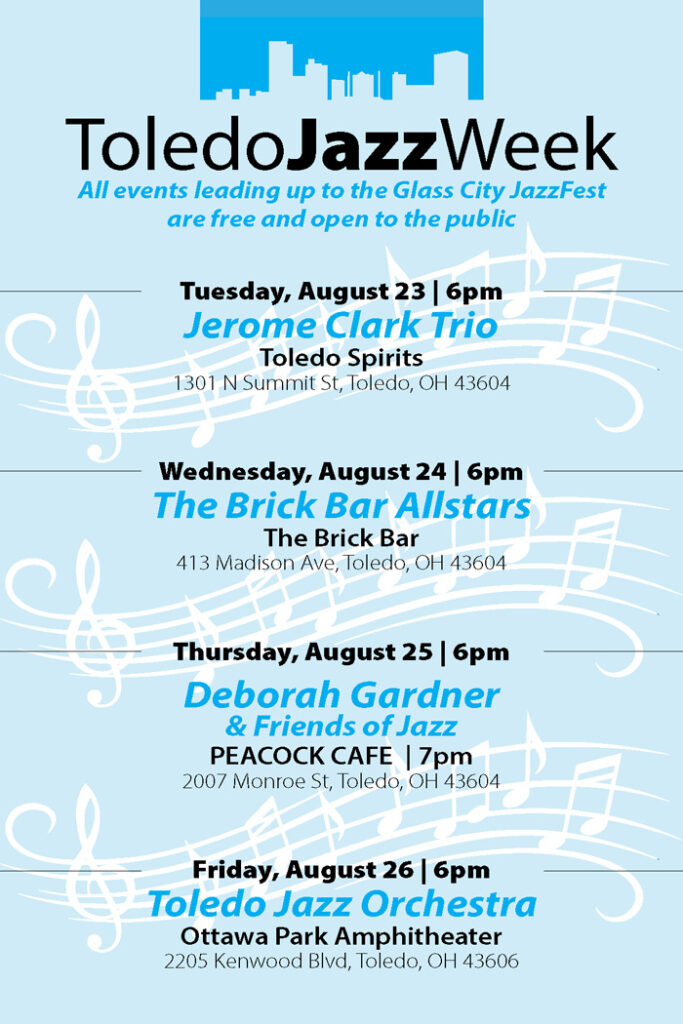 "Toledo Jazz Week" will be an exciting, week-long celebration of local jazz artist from the Toledo area that will be showcased at choice venues throughout the City of Toledo.
Beginning August 23rd and running through Friday, August 26th, Toledo shines a spotlight on our local jazz artists. Toledo Jazz Week will help build momentum and anticipation for the Glass City Jazzfest on Sunday, August 28th!
Check the listing for performances, locations and times for Toledo Jazz Week!