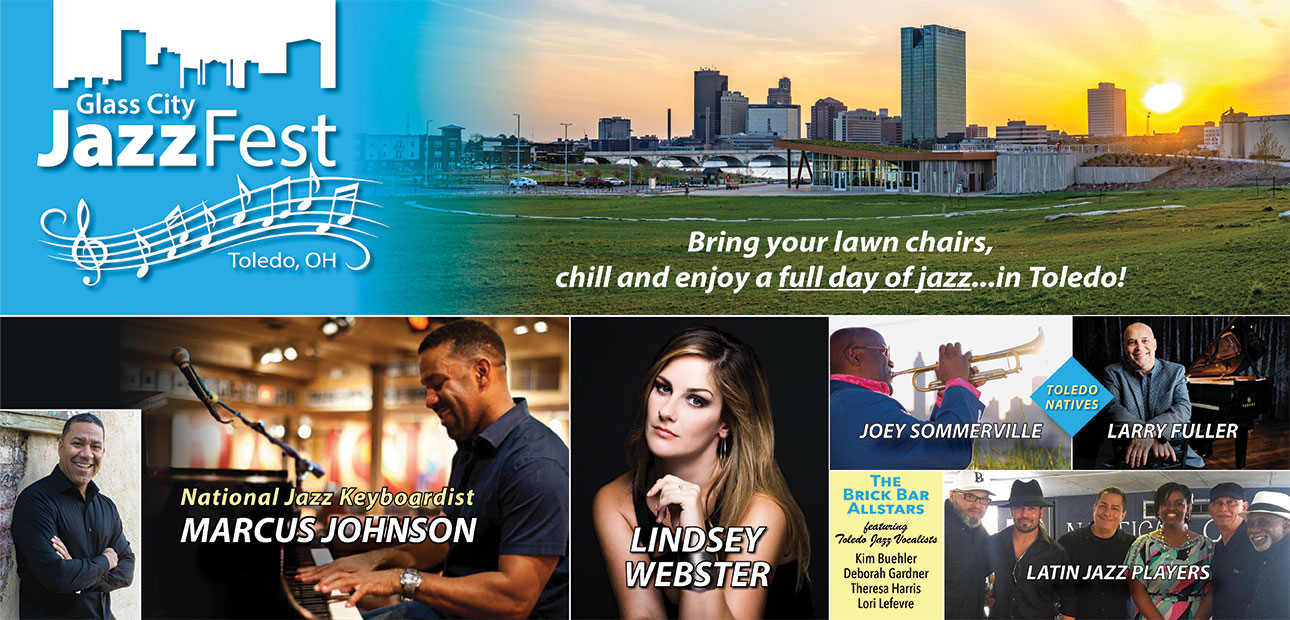 Free Festival • Noon until Sunset
983 Front St, Toledo, OH 43605
In conjunction with this year as the "International Year of Glass", and to fill the void of world class jazz festivals in the immediate area, Toledo City Council Members McPherson and Gadus, with the support of their Council colleagues & the City of Toledo, in partnership with Metroparks Toledo, The Great Lakes Jazz Society, Lucas County and community sponsors, are excited to announce the date and line-up for this year's inaugural "Glass City Jazzfest". 
Attendees of the family-friendly, open-air festival will enjoy a full day of live acts that will explore various genres of jazz which include native Toledoans that have excelled to both national and international acclaim, reminding visitors of the rich heritage of jazz in Toledo! The Glass City Jazzfest will attract a good mix of multicultural and multi-generational jazz lovers from across the region and beyond! 
One of the summer's most highly anticipated events, the Glass City Jazzfest will be free and open to the public.